Barton Creek Eyecare – Our South Austin Optometrists!
At Barton Creek Eyecare our doctors are licensed and equipped to treat and co-manage most ocular disorders. Our South Austin optometrists, Dr. Soltys, Dr. Nelson, and Dr. Baweja, utilize the latest instrumentation and technology available. Our office is also used as distribution point for the latest contact lenses by many top companies, whatever your correction needs – we have it!
Did you know that eyes are important indicators of overall health? That's why our comprehensive eye care goes beyond a prescription for glasses or contact lenses. At Barton Creek Eyecare, we take the time to get to know you, your eye care history, and your vision needs. Our team provides the expert care, advice, options, and follow up you need whether you are a new patient or an existing one.
We proudly serve the South Austin and Westlake area!
Call Us Now 512-306-8949 Schedule An Appointment
---
A Message from Dr. Soltys
"I believe in patient-centric care from the moment you call for your appointment to the handshake you get at the end of your visit. What does patient-centric care mean? To the patient? To the facility? To the care team? You might wonder why a medical office would need to be reminded that the center of its focus should be the patient. In fact, one would think healthcare would be the industry with the most compelling reasons to embrace a strong patient service focus. Unfortunately, as the industry grows more complex and convoluted, providers feel the pressure to see more patients in less time. The care becomes centered around the needs of the system at the expense of the patient. At Barton Creek Eyecare, our primary focus is on the patient's total experience from personal preference, family situations, health issues, cultural issues and general convenience. At our practice, please let us know if there is anything we can do to make your experience a more comfortable and enjoyable one."

Robert Soltys O.D.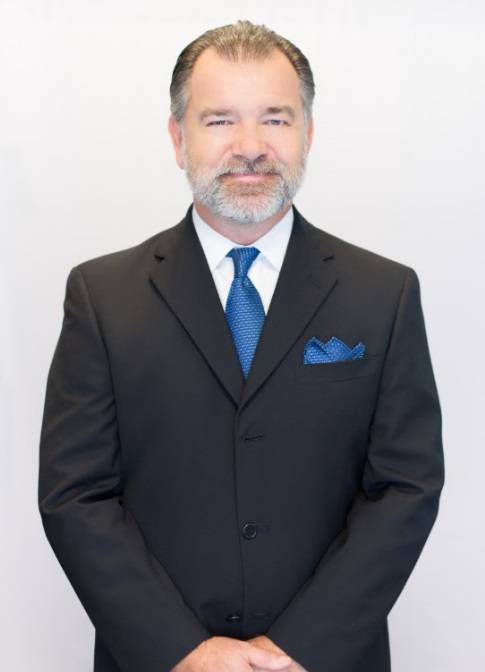 Why do I Need Regular Eye Exam?
While most people schedule regular check-ups with doctors and dentists, many are not aware of the importance of an annual visit to the eye doctor. Regular eye exams can be the key to the early detection and treatment of emerging vision problems, eye diseases, and a number of other health issues. When you come to a Barton Creek Eyecare optometrist for an eye exam, you will receive comprehensive service designed to find and correct any vision or eye issue. Don't take good vision for granted, schedule an appointment today!
Q&A
Answers to Your Eye Care Questions
Q: Is it true that Dry Eye Symptoms seem to be more severe in the winter than in the warmer spring and summer months?
A: No – Dry Eye symptoms are prevalent all year round.
Read more on our FAQ page.
I've been trying to get an appointment to get contacts, and it's been a huge pain in the butt… everywhere except here! The scheduling process was fast and smooth, everyone who I interacted with was friendly (even when I was super frustrated about an insurance debacle), and I'm very happy with my new contacts. My doctor, Susan Elizondo, was super sweet and made me feel at ease. Denise was AMAZING. When I was calling around to different offices to make an appointment, one of the offices (Quality Vision Eyewear) pulled and was holding my insurance hostage (even though at no point did they mention this, nor did I even make an actual appointment with them). She spent an insane amount of time tracking down information for me and calling my insurance company, and was very patient throughout the process. The prices were very reasonable (even if you don't have insurance) and they were very open about telling me the prices up front, which I appreciate. When places are ambiguous and can't even give you a loose estimate, it sends up a red flag for me.I would definitely recommend this office to a friend.
Eye Care Technology
We are experienced in Corneal Mapping, Digital Retinal Imaging & OCT Scans, Visual Field Testing, OPTOS Retinal Exam and more!
Contact Lenses
We offer a wide range of contact lenses to fit your needs including contact lens exams and fittings.

Myopia Control
Nearsighted people have difficulty reading signs and clearly seeing distant objects, but they can see up-close tasks such as reading or sewing, just fine.
Ortho-K
Currently, there are two brands of orthokeratology approved by the FDA: Corneal Refractive Therapy (CRT) Vision Shaping Treatment (VST).
Soft Multi Focal Lenses
Another cure for Myopia Control! Bifocal and multifocal contact lenses are available in both soft and rigid gas permeable (GP) materials. More about Soft Multi Focal Lenses...
Oct 15, 2017
October has arrived and that means many people are already starting to plan for upcoming costume parties and trick-or-treating for the Halloween...
Sep 27, 2017
Every good pair of eyes eventually gets old and with age comes a condition called presbyopia. Presbyopia, which usually begins to set...
Sep 19, 2017
Even if you don't have any eye or vision problems, the natural process of aging affects your ability to see and react...
2901 S Capital of Texas Hwy,
Austin, TX 78746
Weekdays:

10:00AM-7:00PM

Saturday:

10:00AM-7:00PM

Sunday:

12:00PM-6:00PM